OUR CERTIFICATIONS
R2 Certification
R2 certification (referred to as responsible recycling) is a company level certification based on the R2 standard overseen by the R2 Technical Advisory Committee. The standard is described as "Responsible Recycling ("R2") Practices for Use in Accredited Certification Programs for Electronics Recyclers". The standard requires certified companies to have a policy on managing used and end-of-life electronics equipment, components and materials based on strategies such as reuse, materials and energy recovery and/or disposal.
The R2:2013 Standard is the latest version of R2, the electronics recycling industry's leading certification. Each provision of the R2 Standard is designed to help ensure the quality, transparency, and environmental and social responsibility, of R2 Certified electronics recycling facilities. PC Server and Parts is certified in the R2:2013 Standard.
ISO 14001 Certification
The ISO is the International Organization for Standardization that's responsible for setting International standards for businesses, government and society. The ISO 14000 family of standards addresses several aspects of environmental management. More specifically, by meeting the guidelines as outlined in ISO 14001, PC Server and Parts has been found to:
Meet current environmental regulations

Provide customers, the community and regulatory agencies with an assurance on environmental issues

Support its own environmental policies, plans and actions

Provide its employees with assurances that they are working for an environmentally-responsible organization

Receive annual external audits to ensure all guidelines are being met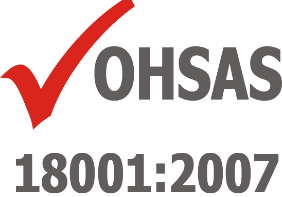 OHSAS 18001 Certification
OHSAS 18001 is an internationally-applied standard for occupational health and safety management systems. It is a set of standards that were designed by The Occupational Health and Safety Advisory Services (OHSAS) Project Group in 1999 to help control and improve health and safety performance in the workplace.
In order to be certified, a company must meet certain workplace safety requirements, such as air quality, noise levels, regular machine inspections, and more. What this means to consumers is that OHSAS 18001 certified companies provide their workers with the safest workplace environment possible, thereby reducing injuries and illnesses as well as mechanical downtime. This translates into greater efficiency and productivity which helps keep costs down.
Others Certifications