PC Server and Parts is a leader in the Electronics Lifecycle Management Industry. We find homes for gently used servers, PC's, workstations, and networking equipment that creates sustainability in the market and eliminates waste from our environment. We have three international certifications which means we offer many different services that help mitigate the risk of electronic waste in our environment and data security breaches. See below for the many services we provide, and feel free to contact us with any questions!
IT Recycling
PC Server and Parts offers various recycling programs depending on your needs. We offer a drop off program and should you need a pickup at your facility we can accommodate with our own truck within 60 miles of the facility. We can also help arrange any other freight options with our professional logistics team if needed. You can dispose of your computers waste swiftly and completely hassle-free!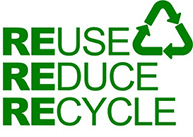 Items we repurpose and recycle:
Desktop computers

Laptops and tablets

Computer monitors

Servers, switches and routers

Computer cords and cables

Docking stations

Keyboards and mice

Battery back ups

Computer parts

Phones and phone systems

Cellular phones & accessories

Digital cameras

Cable boxes and modems

Satellite receiver boxes

DVD & VCR players

Household appliances**

Video game consoles, games, and accessories

Flat screen TV's

Portable MP3 players

Rechargeable batteries
Please Note: This service does not include Hazardous Materials of any kind (WE DO NOT ACCEPT OLD CRT MONITORS!)
**Appliances such as refrigerators, dehumidifiers, and air conditioners MUST have Freon removed, AND be tagged by the certified technician who removed it
Our Unsurpassed Expertise-Asset Valuation
PC Server and Parts sources and resells hardware all over the world and knows the secondary IT market as well or better than anyone. Our worldwide secondary market experts are component-specific, ensuring that your equipment appraisal is always accurate and up-to-date. Furthermore, our engineers are certified to test and repair equipment from every major OEM. We are certified to R2 (Responsible Recycling) standards audited annually for our testing processes.
Send us a list of the make, model, configuration, and service Tag (if possible) and we will carefully evaluate the list and make you a substantial offer if there is still resale value in the assets. Since we sell around the globe, we know where the highest values are and that means greater profit for you. We will make you an offer to directly purchase any assets with value.
Our competitors in the ITAD space actually sell decommissioned equipment to us, which we then resell to our global customer base. When you sell your assets to directly PC Server and Parts, you instantly gain access to our customers—no middle man, which means higher profits for you.
Please contact us with your list. The appraisal is free and there is no obligation on your part.
Purchase of Old IT Equipment
Sell your Server! If your IT equipment still has value left we are happy to share in the success with you! We offer best in class pricing and smooth service. Please call us today at 248-305-7900 to discuss your options!
Data Destruction
PC Server and Parts also offers a variety of data security options to help mitigate the risk in disposing of IT Assets. We offer secure wiping solutions as well as data device destruction. Please call us today at 248-305-7900 to discuss your options!
Asset Management at PC Server and Parts can provide full service Asset Management Programs should you need Logistics/Data Security and Remarketing all wrapped into one unified solution! Please call us today at 248-305-7900 to discuss your options!

Send us your list of goods in Excel Sheet by clicking the link below
Schedule & Submit your Info HERE
Same Day Drop-Off and Pick-Up Available.
Our Drop-Off Location is at
55960 Grand River Ave, New Hudson, MI 48165
Please call in advance (248) 305-7900